Frequently Asked Questions
Executive Oasis International
Succeeding in the post-COVID-19 world hinges on more than the physical considerations. Business leaders may also need to rethink their company culture and how they can better support their workers.
BNN Bloomberg
What our Clients Say About Us

Virtual Team Building
Do you offer team building for virtual teams?
Absolutely. Many of our simulations can be adapted for virtual delivery.
One of our newest simulations was designed specifically for virtual delivery:
Lemons to Lemonade: Squeezing Opportunities out of Adversity When Business Goes Sour
We are keenly interested in doing team building in virtual worlds using avatars.
What is virtual team building?
Virtual team building is facilitated business team building delivered to team members at various locations via a virtual platform.
The key success factors for virtual team building are the same as any other team building:
Context setting through an executive briefing and facilitator briefing
Simulation or exercise or shared experience
Debriefing
Business application exercises
Team building is only as effective as the context setting before the simulation or shared experience and the debriefing and business application exercises that follow it.
Our President, Anne Thornley-Brown, was one of the first to blog about virtual team building, long before it became a fad:
Virtual Team Building: Does it Work?
What are some common problems that confront executives from rapidly changing organizations?
A common pitfall is to be too reactive and fail to develop a proactive strategy to manage change and growth. Organizations have a tendency to devolve into sluggish bureaucracies that stifle innovation when executive teams fail to develop strategies:
To shape the corporate culture
Promote and train the right management team
Ensure that the management team buys into and models the corporate values
Reward risk taking and innovation
Another pitfall is the failure to "connect the dots" and identify the implications of fluctuations in the economy and international events on corporate performance. Many companies operate from a "tunnel vision" vantage point and narrowly focus on their own industries. They feel to glean learnings from other industries and other countries. This results in a failure to spot emerging threads, a slow reaction time, and a delay in course correction.
What are some pitfalls to avoid when planning an executive retreat or an executive team building session?
To ensure that you get value from the time and money invested in each session:
Don't lock in your dates until you have determined your objectives and selected a facilitator and the approach that will be used for your team building.
You may get stuck with a date when airfares and hotels are high. You may also end up in a venue that is not a good fit for what you want to do.
Don't schedule your session on a Friday.
Like it or not, focus will become a challenge as the day wears on.
Don't splurge on food and accomodation and scrimp on facilitation fees.
You need an experienced facilitator to execute a executive retreats, team building, and meetings successfully.
If activities are to be included in your retreat, select a venue where that is close to what you want the group to do.
There is no point in staying in the downtown core if you want a desert safari or dog sledding. Not only will you spend a fortune in transportation, your activities will be rushed, and your group will be frustrated.
Do allocate more time for your session if your group is highly analytical. They need quiet thinking time to reflect on their experiences and more time to debrief and apply the session to your specific business challenges. If the session is rushed, they will leave feeling frustrated and that the session was a waste of time.
Our team has seen it all and we are getting bored by standard fare. Is there anything really unique that you can recommend?
Absolutely, why not try:
We can also custom design something unique for your team to reflect your organization's culture and realities.
Our organization is facing business constraints. How can we offer an executive or team building session within that is within the scope of our budget but still effective?
For example, if you don't have the budget to go to Jamaica this year, we can simulate some of the key elements of a Jamaican getaway in your boardroom through accelerated learning and experiential learning. Our founder and President is Jamaican born and she has travelled extensively and worked with executives throughout the Caribbean, Asia, and The Middle East. Drawing on this experience and through the use of props and themes, we can easily simulate locations such as Jamaica, Singapore, the Dubai Desert, Malaysia, and Bangkok.
Steamline your venue and catering costs.
We also have many strategies to reduce your meeting room, refreshment and accomodation costs.
Use our event consulting services.
Even if you don't use our team building services, we can offer you cost effective event planning, on-line, or telephone consulting to recommend the best approach for your situation.

What services do you offer for rapidly changing organizations?
Our core service is consulting to help teams and organizations improve their effectiveness. We deliver this service in a variety of ways including organizational development (OD), executive coaching, keynotes, meeting facilitation, executive retreats, and team building. We have a number of highly effective business simulations that can be customized for team building and executive retreats. We can also custom design an approach to meet your objectives.
Since some of our business simulations, which are often delivered at off-site locations in Canada and overseas, involve indoor and outdoor recreational components, companies have also been coming to us when they require upscale recreational events and corporate event planning. We are pleased to offer one stop shopping to plan team building and executives retreats from start to finish and facilitate them expertly.
Do you offer location scouting and venue selection services?
One thing that differentiates us from some of our competitors is that we will plan team building and executive retreats from start to finish. This service is provided as a convenience to offer one stop shopping to clients who book team building or executive retreats with us.
Location scouting and logistical planning involves at minimum several hours and can take up to many days. Accordingly, if you require any of the following services as part of your decision-making process (i.e. before you book our services), here are our retainers:
Location Scouting: $500 Retainer (Deducted from total fee if engaged for session). No locations will be released or site inspections scheduled until this retainer has been paid.
Many of our clients already have a made a decision about the location of their event and selected a venue by the time they contact us. This is not a good idea as often the venue is not a good fit for what they ultimately select for team building.
If you require assistance with location scouting before you have booked our services, we will determine your requirements, scope out the market and present you with 3 locations that are available for your preferred dates. (Always have some options but never lock in dates until you have conferred with us as we will find out the dates on which the most affordable rates are available.)
Toronto companies that require site visits before deciding whether or not to use our services will be charged a retainer of $750 before any venues are disclosed or shown.
If you decide to book an executive retreat or team building, after you have paid the deposit or the decutible retainer for location scouting, we will contact venues and assist you in finding an appropriate location.
Assistance with venue selection is a value added service we offer at no extra charge for clients who have booked our team building or corporate event planning services. These conditions apply:
you book team building or a corporate event for a minimum of 20 participants
an overnight stay is involved
we negotiate the venue contract for you
you sign the contract and pay the venue
we receive the commission
If you have an exclusive agreement with a 3rd party to source and book your venues or if you do this internally, our regular event planning fees will apply if you want us to plan the other aspects of the executive retreat, team building, or corporate event (e.g. catering, rooming list, logistics with venue, pre-con with hotel).
Retainer for Location Scouting & Event Planning Deposit: $1000 (Deducted from final invoice for luxury services or if engaged for session for group of more than 20.)
Customized Agendas, Itineraries and Budgets
Customized agendas, itineraries, and budgets are part of the service that we offer for clients who book our executive retreats, team building, or corporate event planning services.
If you require a customized outline and/or detailed budget before making a decision to use our services, we would be happy to provide that. There is a deductible retainer towards our even planning fees, payble upfront. We will need a conversation with the decision maker to ensure that what we are suggesting "hits the mark".
Retainer Towards Event Planning Fee: $750 (Deducted from final invoice if engaged for session for group of more than 20.)
If all you require is a consultation to help you plan your event and location scouting, please be up front about that. If you decide to move forward and use our services to facilitate your executive retreat, team building, or meeting, we will apply any amount paid for event planning consultations and location scouting as a credit on your final invoice.
With what other rapidly changing organizations has the Executive Oasis International team worked?
Our clients have experienced mergers, re-structuring, and high growth. They have included Nakheel/Dubai World, Holt Renfrew, Bell Mobility, Telus Mobility, Scalar Decisions, Mayhew & Associates, Mister Safety Shoes, CIBC, RBC, Caribbean Development Bank (Barbados), OCBC Bank (Malaysia), Sidra Capital (Saudi Arabia), Batelco (Bahrain), Bidvest (South Africa), DAL Group (Sudan), Thomas Reuter (Dubai), and Novo Nordisk Canada. We have experience with high technology companies, banks, airlines, and oil and gas companies. We have worked with organizations in 10 countries including Canada, United Arab Emirates, the Sultanate of Oman, Jamaica, USA, Malaysia, Singapore, Thailand, India, Dominica. We have also delivered services to clients from Saudi Arabia, Bahrain and Sudan.
How does Executive Oasis International help executive teams manage change?
We work with organizations at various stages of the organizational growth curve. We'll help your senior management develop strategies to:
get a clear vision of the corporate culture they want to create
identify and articulate core values
identify the trends and market events that have the greatest impact on your company's performance
chart those trends and course correct as needed
identify and eliminate barriers to achieving corporate goals and objectives
build a team that will thrive during growth and change
Why an oasis?
Often, when people think of a desert, they picture a flat and sandy terrain that stretches for miles. Deserts are actually rugged environments with towering sand dunes, desert storms, extreme hot and cold temperatures. Jeeps race up and down desert sand dunes in roller coaster fashion. If they don't, it's easy to get stuck and end up spinning your wheels. In the desert, one can travel for miles upon miles without seeing any sign of growth.
This is a perfect description of the business environment since 2001. Wide fluctuations in corporate and stock market performance, the increasingly tough environment in which to grow business, and the sweeping effects of political upheavals, terror attacks, flooding, tsunamis, H1N1, SARS, 9/11, and other cataclysmic events have their parallel in the desert storms. The pace of change has accelerated. Organizations have to move at break neck speed to stay ahead of the competition.
What are your COVID-19 protocols?
During COVID-19, our simulations with activity components can be conducted only in areas where they are permitted. We can replace some activities with drive through or virtual equivalents.
You can do the simulations virtually in a modular format. When COVID-19 levels have reduced and restrictions have been removed, we can do the activity and face-to-face components as part of a follow-up session.
In some areas, COVID-19 tests will be required for face-to-face sessions and there may be group restrictions.
Cooking team building simulations can be conducted virtually or without the hands-on cooking components. Professional chef, caterers, or mixologists can bring the creations to life under safe conditions.
All participants must:
wear masks and, for some activities, gloves
wash their hands regularly
social distance

Do you offer any special programmes for small teams?
Almost all of our programmes can be scaled for large or small groups. For small groups, the per person price will be higher than the rate for large groups. Here are a few suggestions:
We can also facilitate team building that zeroes in on the specific business issues you are facing.
Our sister company offers some programmes with special rates for small groups in Toronto.
Here is our approach to facilitation for small teams:
Do you offer special rates for small teams?
For groups in Toronto or the GTA, we are pleased to extend our meeting facilitation and consulting rates for meeting facilitation and team building that doesn't involve complex logistics or the use of suppliers to deliver recreational activities.
We will charge a flat rate of US$1500 extra for groups outside Canada to compensate for travel time. In Canada, it will be $1000 extra for small groups outside the GTA.
This is a significant savings over our usual minimum rates for team building that is based group size of 25.
There will be a separate charge for the recreational components that are outsourced to our suppliers.
Here are some cost-saving tips for team building for small teams.
What are the payment terms for small groups?
For small groups:
Small groups are groups with fewer than 15 participants.
US$500 retainer required before availability of venues checked or consulting is provided
100% payment due within 5 – 7 business days of receiving quote.
Regular payment terms will apply if the total invoiced is more than US$7500 (before taxes and gratuities)
100% payment at the time of booking is required for programmes for which the total invoiced is US$7500 or less (before taxes and gratuities}
How do we go about requesting a quote or booking the services of Executive Oasis International
Before contacting us for a quote, please review our:
For serious inquiries only, you have 3 options for requesting a quote:
Please provide as much detail as possible about your requirements and including budget and number of participants. We would be pleased to suggest options that will achieve your objectives and fit your time preferences and budget.
What You can Expect From us
Unless we are in transit, you can expect a response from us within 24 to 48 hours. Once we have all your information, we will prepare your proposal within 2 to 5 business days.
We will send you a quote and programme outlines. We will provide you with a rough idea of pricing based on recent quotes.
For customized itineraries and requests for quote involving the use of off-site venues, we require a US$500 retainer before we contact any venues on your behalf. For luxury corporate events in all countries and retreats in Japan, the retainer will be US$1000. This will be deducted from your fees if you book your session with us (for groups of 20 or more).
What we Expect From You
We would appreciate the courtesy of being informed of your decision within 5 – 10 business of receiving our quote.
What information does Executive Oasis International need in order to provide an accurate and timely quote for an executive retreat or executive teambuilding session?
By providing the following information when you contact us, we will be able to provide a timely quote and assist your organization in determining the best programme and approach to address your business needs:
Proposed Dates (Have several options)
Desired Length of Session
Purpose of Session (i.e. business-related, business-related with recreational activities)
Objectives
Approximate Budget Range
Name & Email adress of Decision Maker (Mandatory)

Size of Group
Demographics of Group (occupation, degree of physical fitness, analytical vs. creative types)
Key Business Challenges your(team and organizational)
Recent organizational and team changes and how your team has reacted to them
What are some important things to know about booking our services?
First of all, our goal is provide high quality service to help your business thrive even during turbulent times. When you contact us, we pledge to respond to you in a timely manner and offer you a fair quote that reflects the value that our services will bring to your organization. We aren't the lowest cost service provider. Neither are we the most expensive.
Secondly, we will spend about 5 to 10 minutes on the phone with the decision make from your organization to help pinpoint your needs so that we can offer you the best approach to achieve the results you desire.
We will provide you with a quote for our services and suggested outline via e-mail at no charge. This quote will include an estimate of what the service will cost and a link to the page on our web site that contains a description of the services or programmes in which you have expressed an interest.
If you require a fully customized outline of how the programme would unfold for your organization before you have booked our services, we would be pleased to provide an event planning consultation for US$1000 with specific recommendations based on your needs. The reason for this is that once we give you a detailed plan there is nothing to stop you from delivering it internally or handing it off to another consulting firm. (To obtain the information required to do this, we will meet with you in person if your office is within commuting distance of the Greater Toronto area.) Our event planning consultation fee is decutible from your final invoice if you end up booking Executive Oasis International to design and facilitate team building or your executive retreat.
Finally, we will deal with you fairly and in a timely manner and we expect the same level of professionalism from our clients and prospective clients. Please contact us when you have identified a budget and you are ready to move forward. Just as you can expect a timely response from us, we expect timely decisions from you about whether or not you intend to move forward and use our services. Under normal circumstances, for internal team building events, seminars and design projects, we would expect a decision within 5 – 10 business days of the time that we submit our quote to you. We realize that for large internal events or major external conferences this may not be possible. If it isn't, then please let us know what is realistic.
How do do you handle preliminary inquiries?
We respond to serious inquires only. If you are not ready to make a decision and book our services, please take advantage of the detailed information we have provided on our website including a rough idea of our prices.
Serious Inquiries
What is conisdered to be a serious inquiry?
Serious inquiries have:
senior management approval to hold the team building session or corporate event and select a supplier has been given by the person with signing authority
a budget has been allocated
your have a rough idea of how many people will be participating
you are ready to select a supplier and in a position to make a decision within 5 – 10 business days of receiving our quote

*
* = If you can't then a firm date for making a decision and a clear decision making process must be outlined at the time your request is made.
What is your policy regarding alcohol consumption?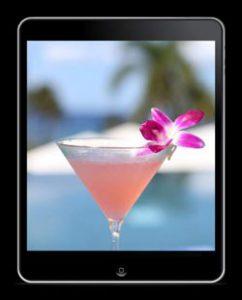 For safety reasons, we discourage the use of alcohol on our retreats. Wine can be served with dinner as long as there are to be no demanding physical activities in the evening. To avoid legal liability for your organization and ours, it is highly recommended that clients engage the services of a smart serve bartender if participants will be driving. Alcoholic beverages can also be consumed in moderation after completion of the day's activities. We reserve the right to refuse to allow group members who are intoxicated to participate in activities that require physical exertion and a high level of alertness.
There have been some high profile cases in the USA and Canada recently in which organizations have been held liable in alcohol related accidents and deaths after company functions. Even though a couple of these have been overturned on appeal, it's not worth the risk, the negative publicity or the time and money to fight a lawsuit.

Is Executive Oasis International a travel agency?
No, however, we have worked with companies from 18 countries and delivered programmes and servics in 14 countries.
Executive Oasis International is a Toronto based management consulting firm specializing in organizational development (OD), executive retreats, team building, and executive retreats. We offer corporate event planning as a value added service for our clients who book one of our core services.
In Ontario where we are based, due to a landmark court ruling, only TICO certified travel agencies can book travel and accommodation on behalf of 3rd party clients. Ontario event planners who are not TICO members are breaking the law whenver they book accommodation or transportation for clients and disperse funds or remit credit card information on their behalf.
For more details, consult:
Official Communication on the TIA (Ontario)
For this reason, we can assist you in identifying and selecting venues that fit your objective and the approach you have chosen but we can't book or remit payment for them for you.
How do I get permission to link to the Executive Oasis International site?
Actually, you don't need permission. Find our content to be of value? Feel free to link to our site. We will not become involved in reciprocal linking schemes. Here are some ideas.
How do I link to the Executive Oasis International website?
To Post Our Logo With a Link
<A HREF="http://www.executiveoasis.com">
<IMG SRC="https://www.executiveoasis.com/files/executiveoasislogosmall.png" WIDTH="70"
BORDER="0"></A>
To post a text link:
<p><A HREF="https://www.executiveoasis.com/executiveretreats.html"><b>Executive Retreats</b></A></p>
OR
<p><A HREF="https://www.executiveoasis.com/executiveretreats.html"><b>Executive Retreats</b></A></p>