The coronavirus, Brexit, the upcoming U.S. elections, and dramatic stock market fluctuations have created a level of turbulence unprecedented since September 2008. In Canada, where I am based, a minority government, falling oil prices, the plummeting value of the Loonie, and the ripple effect of the oil sands fires have made this a challenging time for growth. At the time of writing, Canadian stock markets are struggling.
Thank you for taking the time to read my post. If you find it to be of value, please take a few seconds to like it, add your comments or questions, and consider sharing it.
The comments of these executives from around the world about the impact of volatility and unpredictability on business still resonate 4 years after they were recorded.
Waves of Turbulence
During periods of uncertainty, many organizations experience increasing tension and stress. If you think there is no such thing as corporate stress, think again. Poor morale is a symptom of corporate stress.
When team members are tapped out, burnt out, and anxious about their prospects, it is difficult for them to make a full contribution. While some organizations have resorted to placebos like axe throwing, mud obstacle races, knife throwing, comfort dogs, crying rooms, and crafts, town halls and executive briefings are far more effective to reassure employees.
Brand arrogance is also to be avoided. During times of uncertainty, companies that are doing well can't afford the luxury of "brand arrogance". It is important to identify when course correction is needed and do it early. If companies are blindsided, they may miss trends and emerging threats on the horizon. The experiences of corporate giants Nortel and Blackberry have taught us.
A Clear Direction
Executives who proactively bring teams together to scan the horizon, identify employee and customer concerns, and engage team members in generating solutions can greatly improve organizational prospects during periods of uncertainty.
What will help is:
clarity of vision
a management team that shares the CEOs vision and communicates it clearly
identifying and tapping into untapped market niches to replace areas of decline
providing channels for communication of employee and customer concerns
engaging team members in generating valuable ideas and implementing solutions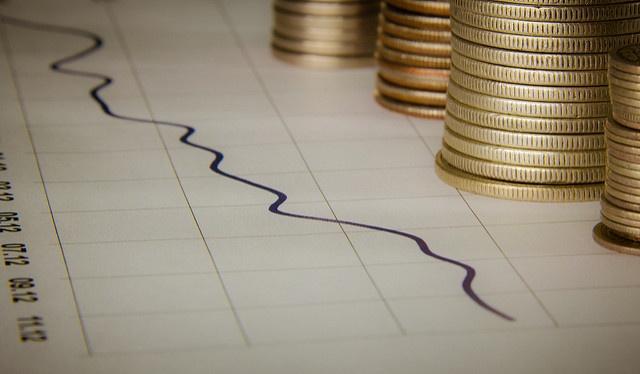 Photo: Ken Teegardin (Flickr)
How Team Building can Help
That is where real team building can help. While the term "team building" has been co-opted and used to market everything from paintball to painting wine glasses, real team building is much more powerful. Corporate play days do have a role to play but they don't generate solutions to the day-to-day challenges that organizations face during periods of uncertainty. Facilitated team building can:
break down silos
enhance cross-functional teamwork
generate new approaches to attracting and retaining customers
forge stronger alliances between geographically dispersed teams
reduce friction and "turf wars" between team members and departments.
Unfortunately, the temptation is to put team building on hold when times are tough and replace it with strictly recreational events when companies are doing well. That is like cutting back on spending for repairs when your car acts up and failing to do preventative maintenance.
Approaching team building as an isolated event or a social tacked onto a meeting won't produce desired results. Depending on the degree of corporate stress a company is experiencing, executives can opt for:
a series of facilitated team building sessions to tackle organizational challenges head-on
business simulations that create a parallel universe to help team members perceive organizational realities from a fresh perspective
Either way, the keys to success include:
equipping team members with the tools and strategies they need to succeed
follow-up
Teams won't get that out of 2 hours of ziplining.
What steps can executive teams take to manager corporate stress and lead their organizations and effectively during times of uncertainty?
An oasis is a place of calm and growth in the midst of turbulence.
Executive Oasis International specializes in helping companies thrive in the midst of turbulence. Contact us today and we will be pleased to help your team design and implement strategies to "stay the course" during periods of uncertainty.
Additional insights: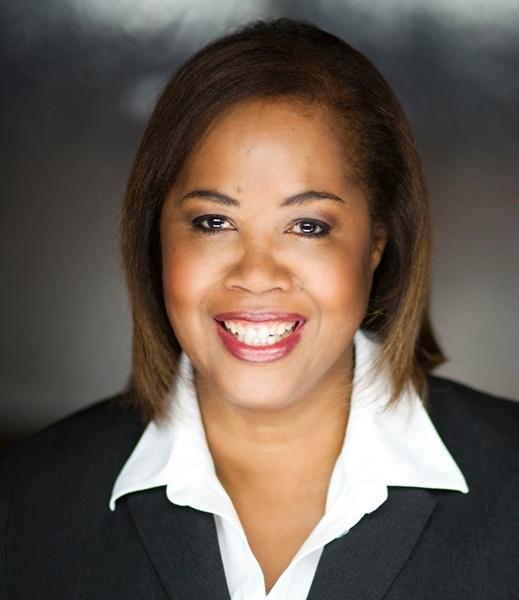 Anne Thornley-Brown, MBA, the founder and President of Executive Oasis International, has spearheaded management development initiatives for 2 major Canadian corporations. For over 20 years, she has shaped the direction of The Training Oasis, Inc. and its sister company Executive Oasis International. Anne has also been interviewed and featured in Forbes, The Globe and Mail, the National Post, Profit Magazine, Successful Meetings, Smart Meetings, and numerous other publications. In addition to designing and faciltating programmes for companies from 18 countries, she is a well respected blogger. She has blogged for Plan Your Meetings by MPI, The Huffington Post, Event Manager Blog, Cvent Blog, EventMobi Blog, and Elite Meetings, to name a few. For over 8 years, she managed the Event Planning and Event Management group on LinkedIn. As the group grew from 4,000 to 350,000+ members, I launched 18 related groups and recruited, trained, and managed the leadership team.