Desert Survival Team Building
by Executive Oasis International, Toronto
Desert Survival: In Search of the Golden Camel
Executives, is your team navigating the challenges unleashed by COVID-19 and the forecasted economic downturn?
As your team races up and down desert dunes, the experience is reminiscent of the roller coaster performance of the economy and the stock market. This highly effective simulation will help your team:
uncover new markets market niches to replace those in decline
identify new applications for existing products and services
function as a cohesive unit even when working remotely
chart your course in the face of change and uncertainty
For over 15 years, Executive Oasis International, a Toronto team building firm, has helped corporate teams in the Middle East thrive in a turbulent market.
Available in: Dubai, Abu Dhabi, Oman, Jordan
Please Note: This is a fully facilitated business team building simulation, not a leisure or recreational safari.
Availability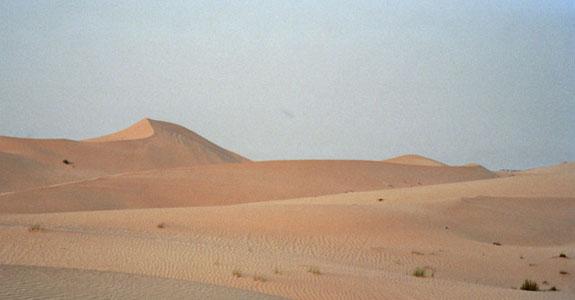 Since 2007, Toronto-based Executive Oasis International, has been facilitating this stranded in the desert simulation in Dubai, Oman, and Abu Dhabi.
In Jordan, this programme is offered as The Search for the Lost CIty (Petra). Contact us for details.
We are now pleased to offer it closer to home in the USA.
Storyline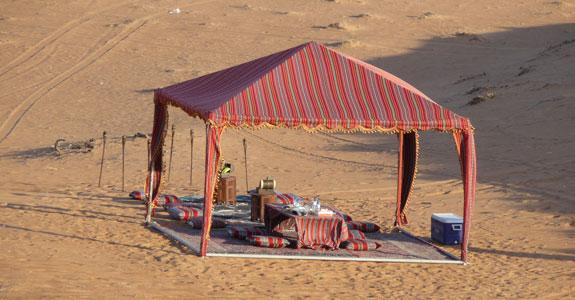 Desert Survival: In Search of the Golden Camel
It was supposed to be the adventure of a lifetime for you and your team….a wild ride up and down the sand dunes followed by a relaxing camel trek and camping out overnight under the stars in the desert….but, you couldn't resist going for it.
A mad, roller coaster race on the sand dunes, laughter, a sense of exhilaration….and you're lost. You've lost your money, your identification, your passports and your airline tickets. You have enough food to last 3 days. You're stranded in the desert, struggling to get back to civilization.
You're not too worried. Your guides told you that, they'd send a search party to find you.
Your Mission
To get home, you have to raise the money for your airfare and to replace the supplies you've lost. The only way to survive is to take stock of your situation, make your plans and take action.
You'll forage for food, identify a product that you can manufacture in the desert to raise money, and design a marketing strategy that you can implement upon rescue. You'll compete for valuable prizes to help you implement your plan.
Follow the clues and use GPS equipment to find the golden camel.
Exchange it with Bedouin camel handlers for a ride back to their desert camp.
Thank your hosts by watering their camels.
Pitch your tents.
Relax under the stars.
Start a fire.
Cook breakfast.
After breakfast, you pull out the Desert Survival package that your Bedouin guides gave you and you begin to design your strategy using idea chains, storyboards, flow charts, and force fields.
After you're rescued, you are whisked to a beach oasis where you will have an opportunity to debrief your experience and apply lessons learned to your business.
Team Challenges
GPS challenge
Orienteering
Fun with dune buggies (optional)
Bedouin Tent pitching Challenge
Camel Safari (recommended)
Camel watering relay.
Firestarter Challenge
Outdoor cooking Challenge
Facilitation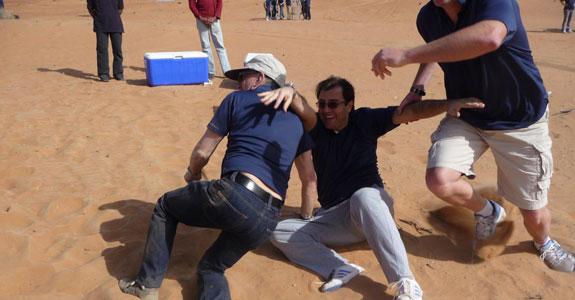 Your facilitator will take you through a 1/2 day pre-briefing to ensure that the links between your desert survival experience and the daily challenges your team faces are clear. Your facilitator will debrief the experience with your team to help you mine your experience for insights that team members can take back to work and use immediately.
Logistics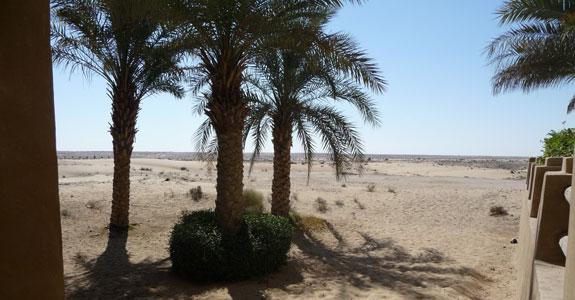 The initial 1/2 day briefing can be conducted at a hotel or at your office. All teams will relax during a sunset picnic on the dunes. You have the option of camping out in the desert or returning to your resort after a sultan's feast under the stars.
Video
…uncertainty regarding the duration and severity of the pandemic has put companies in crisis mode, and most CEOs have found themselves overwhelmed by a sudden and sharp decline in their company revenue, an unprecedented stress on their cash, and the whole workforce waiting for guidance and reassurance.
Arabian Business
What our Clients Say About Us
Featured Team Building Simulations