Inc. Inc.: Breaking Down Silos
Team Building
by Executive Oasis International
Inc. Inc. Breaking Down Silos
Cross-functional teamwork, communication, and collaboration are essential for the implementation of many organizational initiatives. Yet, as companies grow and become more complex, there is a tendency for employees to become entrenched in silos.
Lockdowns and work from home orders due to COVID-19 have deepened this entrenchment.
In this highly customizable and scalable simulation, we place participants in roles that are very different from their current organizational roles.
We have facilitated Inc. Inc. Breaking Down Silos for teams as small as 6 and large groups with team members from many departments.
Overview
Inc. Inc.: Breaking Down Silos was designed out of our founder and President's experience working at a fast-paced organization that was going through a merger. It is designed for teams that need to clarify roles and expecations or companies that need to improve their ability to work harmoniously across departments and branches.
We have had executives and frontline employees participate in the same session and switch roles. It greatly enhances communication between areas like sales, warehouse, marketing, IT, and adminisration. Engineers have enjoyed the contruction simulation. We have had participants share the fact that, for the first time, they have a clear picture of the roles of other departments.
This simulation is designed for dynamic organizations experiencing a high rate of change. Highly stable organizations with little change and a slow pace may not find this simulation relevant.
Benefits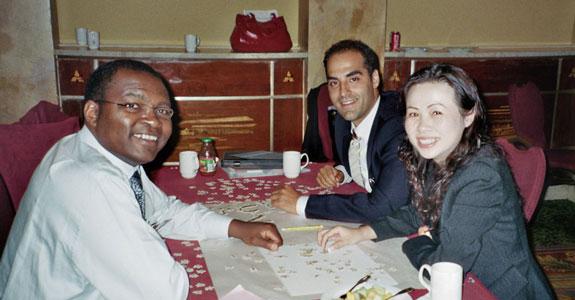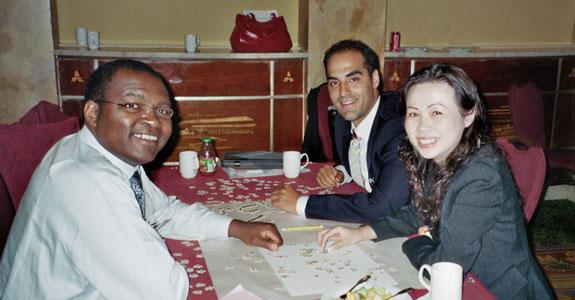 Through this cross-functional team building simulation, organizations can:
break down silos
launch cross-functional teams
bring teams together after a merger
improve cross-functional teamwork and collaboration
prepare for a merger, re-organization, or corporate culture shift
transform team leader/team member interactions
Some of the companies that have benefited from Inc. Inc.: Breaking Down Silos have included Bell Mobility, CIBC, Dubai World/Nakheel's IT Center, Goldwell, Ontario Service Centres, and Toronto Children's Chorus.
Blueprint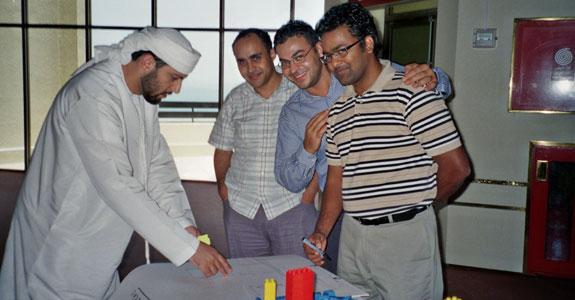 After running simulated organizations for 1 1/2 – 3 hours, a professional facilitator will debrief the experience with your team.
Participants will walk away with:
a greater understanding of the challenges of other departments
an appreciation of the role of team leaders
an improved ability to put themselves in the customer's shoes by playing the role of a
client in the simulation
new tools and strategies to improve cross-functional team work, and collaboration
Participants will significantly improve their ability to achieve results and execute projects within a short time-frame.
Facilitation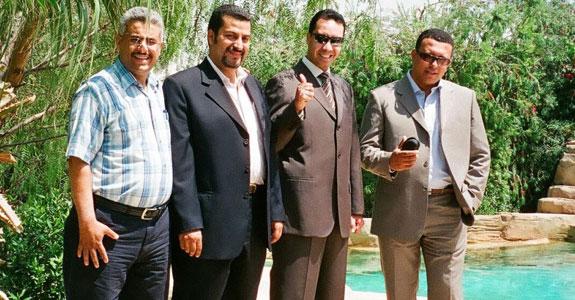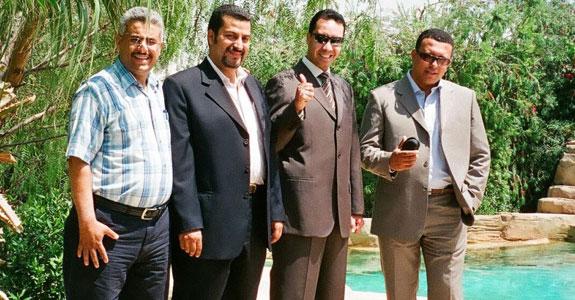 Your facilitator will take you through a 1-hour pre-briefing to ensure that the links between Inc. Inc. Breaking Down Silos and the challenges your team and organization face are clear.
Next, the team leaders who have been selected for this simulation will brief team members about their roles, responsibilities and assignment.
After the simulation, guided by key questions, team leaders and the members of each department will spend time reflecting on their experience. Your facilitator will help you debrief the experience through 3 panels, one for each layer of the organization.
Virtual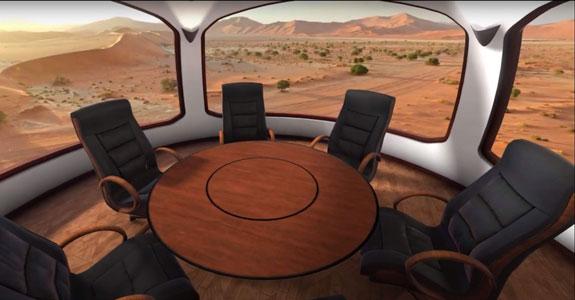 This simulation is now available virtually via any online platform of your choosing (e.g. Zoom, MeetinVR, Virtway, Second Life).
Teams will be moved into virtual breakout rooms to complete their assignment.
A modular format is recommended for virtual delivery.
Face-to-Face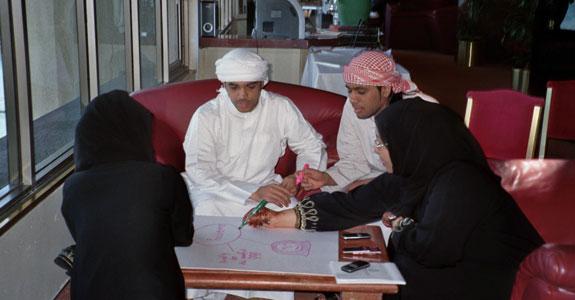 Team Building:
8:30 Session Starter (in trios)
8:45 CEO Briefing (15 min.)
9:00 Group Briefing by Facilitator (45 min)
9:45 Break
10:00 Team Briefing (by team leaders)
10:30 Simulation Begins
1:00 Lunch (in teams
2:00 Debriefing Prep.
2:30 Debriefing Panels
3:15 Break
3:30 Business Application Exercises or Launch of Cross-Functional Teams
Low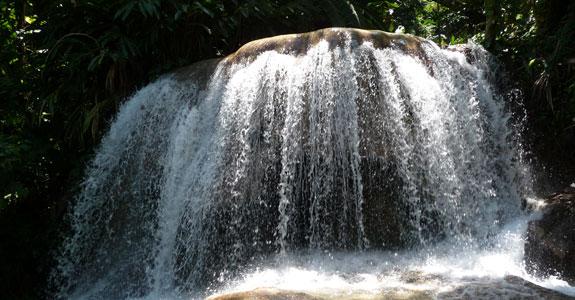 Available in Toronto Only
Suitable for small groups
Guaranteed to please the chocoholics in your group, this highly interactive simulation of a chocolate factory will involve your team in designing a marketing strategy for your chocolate factory and manufacturing chocolate truffles and, if budget permits, other delectable goodies.
A professional facilitator will brief your team and debrief the whole experience to glean valuable take-aways to enhance the ability of your team to work effectively when they return to work.
Please note this is a fully facilitated team building simulation. It is not available for recreation only.
---
Christmas Shoeboxes
Available only from September to November. Shoeboxes are donated to a charity for children from underprivileged and war torn areas.
---
Uses Lego or 3-D Building puzzles to simulate a construction company.
Moderate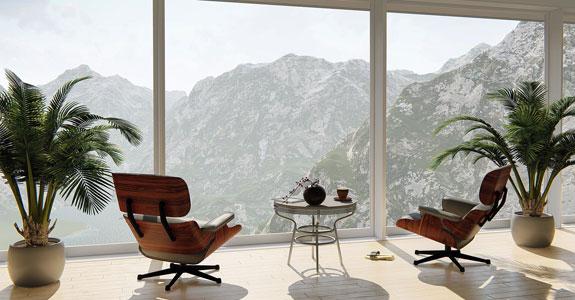 A range of simulations using toys (e.g. assembling puzzles, toy kitchens, workbenches, scooter, model airplanes, remote control cars).
---
A cooking team building simulation in which teams develop a theme for a restaurant, develop a menu, prepare presentation plates of signature dishes from their sample menu for judging, and develop a promotional campaign.
---
Christmas Hampers
Assemble of hampers with toys and non-perishable food for donation to charity
High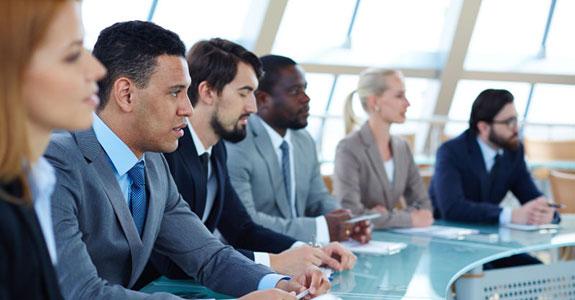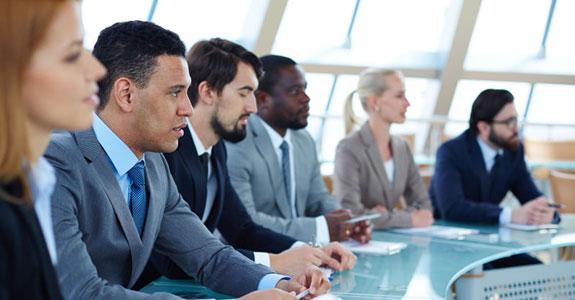 Through this simulation of a bicycle factory, team assemble bicycles that are then donated to charity.
---
The Ice Factory
Teams create ice sculptures in this simulation of an ice factory.
---
Dollhouse Factory
Teams compete to build dollhouse and furniture. Doll houses are donated to charity. Requires at least 1 1/2 days as glue must dry.
Preparation
Pre:
Participant profiles & learning surveys distributed a few week before team building.
Team leaders and teams selected
Face-to-Face
Pre-con meeting with venue to review set-up requirements. (We handle this.)
Day Before Simulation: Pre-Briefing for Team Leaders & Set-up
Pre-Briefing: This simulation works best if team leaders are briefed about their roles the day before the simulation. If they participate in setting up the area for their team, this will save both money and time.
Logistics
Set-up
This simulation requires 3 rooms: an executive lounge, a manager's meeting room, and a large room that can be divide into departments. Each room requires a flip chart and each team requires a flip chart or flip chart paper.
Prep: A colour printer will be needed for the marketing department to produce collateral material and internal department to produce communiques to be distributed during the simulation. (It can be a shared printer for all teams or 2 printers so that each team that requires it has a dedicated printer.)
The best leaders will break out of silos and improve workplace culture
Rosabeth Moss Kanter (Harvard Business School)
What our Clients Say About Us
Inc. Inc.: Breaking Down Silos Team Building Phases
Orientation and Team Briefing
Simulation
Debriefing
Business Application
Exercises
Orientation and Team Briefing
After a presentation by your CEO or VP to set the organizational context of the simulation, we will provide an orientation focusing on the challenges of our turbulent economy and the importance of cross-functional teamwork. Then, during the team briefing we will prepare your team for the simulation, assign roles and responsibilities, and introduce the toolkit that you will be using.
Your team will dive right in and operate two companies or 1 company with 2 divisions. Over the course of a business cycle (ideally 4 quarters), the company will operate under one of two scenarios (see below). There will be currency and regular customer attitude surveys to measure and track company performance. Your business challenges will be built into the simulation. The terminology and jargon used in the simulation will also reflect your corporate culture.
Each team will have specific deliverables and a set of objectives to meet. The simulation is set up so that no team can achieve its objectives without breaking down silos and collaborating with other groups.
Then, we will debrief the simulation thoroughly and glean key learnings about working in a cross functional environment and overcoming the silo mentality.
Business Application Exercises
In the 2-day version, we will re-configure the teams and assign a specific business issue or challenge that your organization is facing to each team. Each team will analyze the business issue using the simulation toolkit and prepare a mini-presentation to present their findings. Next steps will be developed and a follow-up plan will be formulated for the teams to continue to meet when they return to the office.