Winter Team Building &
Executive Retreats
by Executive Oasis International, Toronto
Arctic Survival: Winter Team Building & Executive Retreats
Are you an executive in Canada, the USA, or Europe attempting to chart your course in the face of the business challenges unleashed by COVID-19 and the forecasted global recession?
This winter team building simulation helps teams design strategies to thaw a frozen market or business climate. Oue suite of brainstorming and planning tools will help you:
keep abreast of economic & business trends your market
identify new applications for your products & services
maintain harmonious relationships while working remotely
uncover hidden business opportunities
Since 1996, Executive Oasis International, a Toronto team building firm, has helped corporate teams from 19 countries stay ahead of the curve and the competition.
Availability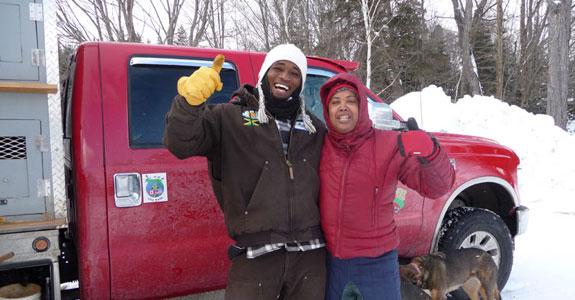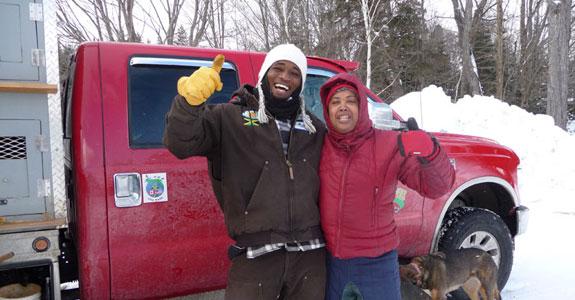 We launched our winter team building simulation in Toronto in 2006. Now we are pleased to also offer it in the USA, Japan, and Europe (UK, France, Switzerland, Germany, Belgium, Denmark, Norway).
In fact, any place there is an ice-skating ring, an indoor ski hill, a snow house, or an ice café, we can bring it to life.
Ski Dubai…Snow City Singapore… bring it on!
Overview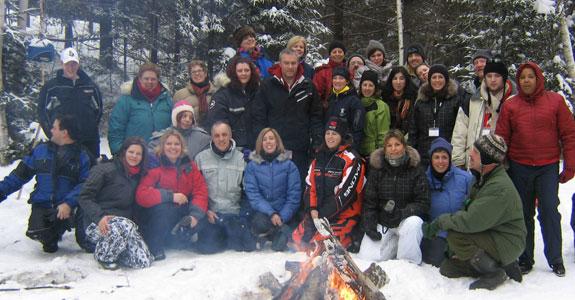 Inspired by the TV show Survivor, Arctic Survival Winter Team Building takes teams through a step-by-step "team tune up" to:
Build team spirit.
Identify and eliminate communication stop gaps.
Identify untapped markets for your products and services.
Harness your team's creative genius to resolve business issues.
Forge stronger links between geographically dispersed teams.
Wilderness Survival Version of this Simulation Available in the Spring, Summer, and Fall
Storyline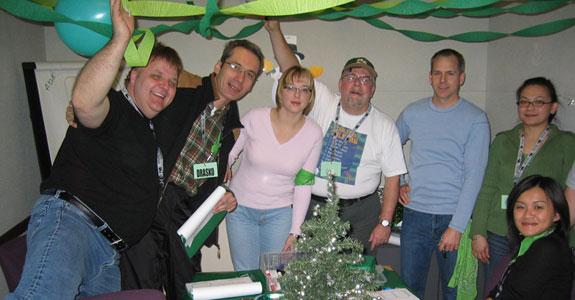 This is the Toronto team building storyline. It will be customized for team building in other parts of Canada and other countries.
It was supposed to be the adventure of a lifetime for you and your team….a dog sledding adventure in the Canadian arctic and winter camping in quinzhees….but, you couldn't resist going for it.
A wild race across the tundra, lots of laughs – and suddenly you're separated from your guides and the rest of your party.
You've lost your money, your identification, your passports, and your airline tickets. You have enough food to last a week. All you have is your snowshoes, the clothes on your backs, your survival packs, and the one "luxury" item you managed to sneak inside your gear. You're alone in our teams, struggling to get back to civilization.
You're not too worried. Your Inuit guides told you they'd send out a search party. In the meantime, you must come up with a plan. Your guides will help you implement it and get the word out when you are rescued.
Facilitation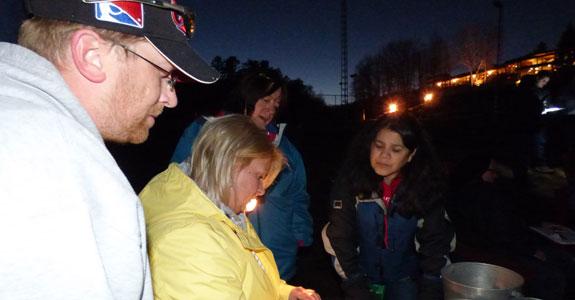 Your facilitator will take you through a pre-briefing to ensure that the links between Arctic Survival and the challenges your team faces are clear. Your facilitator will debrief the experience with your team to identify insights, tools and strategies that your team can take back to work and use immediately.
Idea Chains
Storyboards
Priority Grids
Corporate Landscape Analyzer
Force Field Analysis
Cause/Effect Fishbones (Not reviewed)
Flow Charts (Not reviewed)
Logistics
This simulation is usually offered as an off-site at a winter resort with teams spending some time in outdoor activities as a break from the facilitated team building exercises.
Those who desire will have the option of camping out overnight in a quinzhee.
All or part of this simulation can be offered on-site. We can arrange for teams to participate in the winter activities during 1/2 – 1 day at a camp or conservation area.
Activities Included:
Orienteering with a Compass
GPS Geocache Treasure Hunt
Fire Starter Challenge
Bon Fire
Night Hike
Important: To offer this session with the name Survivor and include elements from the show, royalty charges will have to be paid to CBS, Disney or Touchstone depending on your location.
Background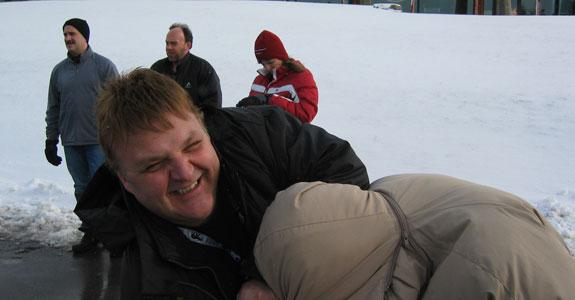 This simulation was originally offered entirely on-site with props, videos, photos, and catering selections to reinforce the theme. Over time, we teamed up with one of Canada's foremost outdoor survival experts to add the outdoor team challenges.
Organizations facing budgetary constraints, still offer this simulation on-site in its original format without the activities.
Video
Only a fraction of employees who began working from home during the COVID-19 pandemic have returned to full-time office work, and that has ramifications for everything from how workplaces are run to where we live — and whether the small businesses that surround office buildings survive.
CBC News
What our Clients Say About Us
Featured Team Building Simulations